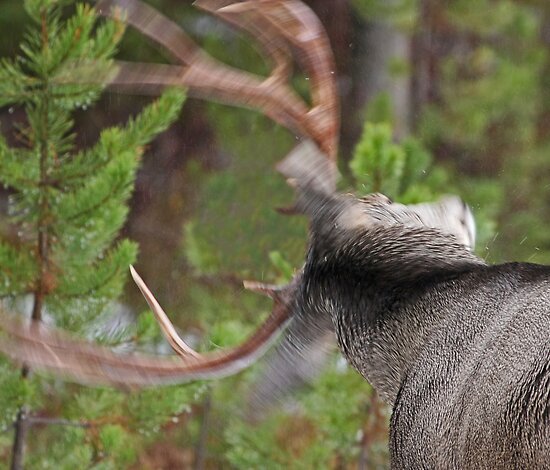 Shaking the Rain Off... featured on NPR Blog
NPR – National Public Radio – blogger, Robert Krulwich, featured this image on his blog on 16 Nov 2011. (His office very kindly requested permission via RBmail.) Check out the NPR Krulwich Wonders Blog. Mule deer buck shaking off heavy rain… you can almost feel the water flying. See also Buck Fight (clickable):
Grand Teton National Park, Wyoming, USA. Canon 40D, f6.3, 1/125, focal length 400mm.
Featured in Anters, Racks, and other Horned Animals, April 2010, thanks so much!