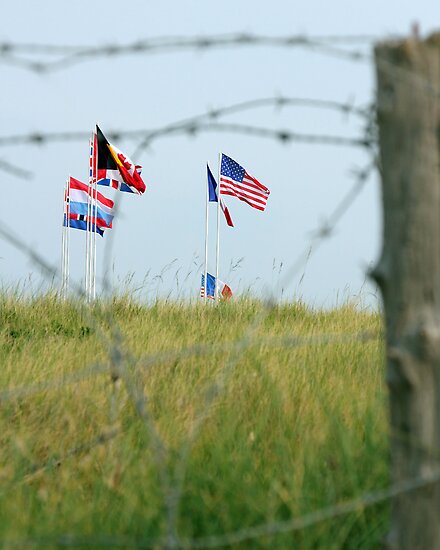 Utah Beach - Freedom Is Worth Fighting For
Old Glory through remnants of barbed wire at Utah Beach, Normandy, France… where the US Army 4th Division landed on June 6, 1944, with the 101st and 82nd Airborne Divisions parachuting in behind the beaches. A reminder that freedom is not always free. Nearby, on the day this photo was shot, 500 paratroopers from nations all over the world dropped onto the fields near St. Mere Eglise in commemoration of this solemn day 66 years ago. Canon T2i, ISO200, f5.6, 1/1000.
Featured in Beautiful group, July 4th, 2010, thank you so much!